The Constitution of INDIA Articles 315 to 323 in Part XIV [1] provides establishment of Public Service Commission for the Union and a Public Service Commission for each State. Public service commission ( PSC ) have their own functions and powers to deal with the composition, appointment and removal of members. Union Public Service Commission to conduct examinations for recruitment to all India services and higher Central services and to advise the President on disciplinary matters.State Public Service Commission in every state to conduct examinations for recruitment to state services and to advice the governor on disciplinary matters. India have the independent PSC Public service commission for each state.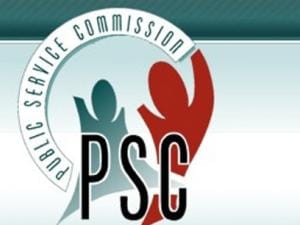 Two or more States may agree that there shall be one Public Service Commission for that group of States, and if a resolution to that effect is passed by the House or, where there are two Houses, by each House of the Legislature of each of those States, Parliament may by law provide for the appointment of a Joint State Public Service Commission to serve the needs of those States
INDIA each state have their own PSC and public can be apply and register for exam online. list of website collected and publish as follow.
PSC-Public service commission